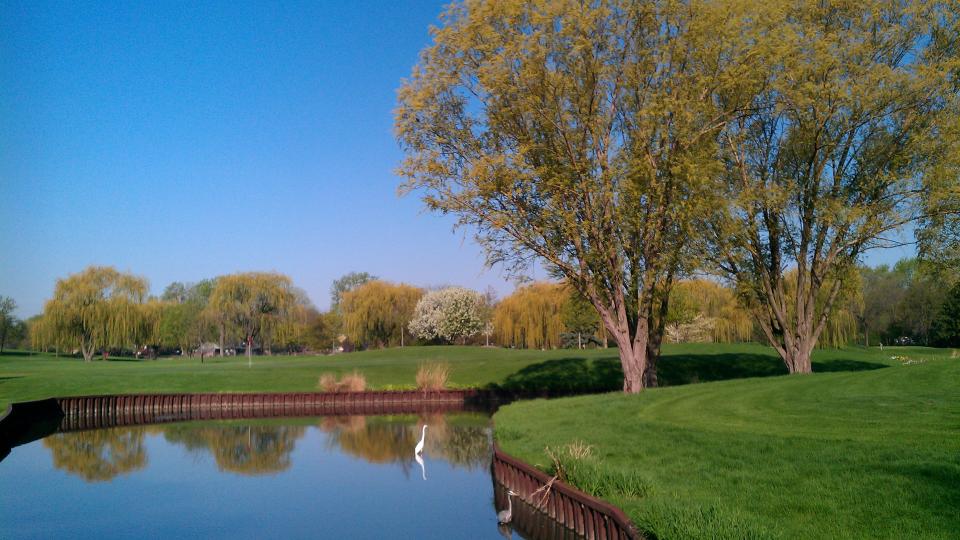 The Sugar Creek shoreline restoration project is underway!  On September 25th, 2021, Sugar Creek was notified by the Illinois Environmental Protection Agency that funding for the restoration project would be approved in the form of a grant equal to about 50% of the estimated total project amount.  Additional separate funding in the amount of $60,000 became available earlier this year from the DuPage County as part of their storm water management plan. This requires an Intergovernmental Agreement between DuPage County, Village of Villa Park and the Elmhurst Park District.
The initial total project is estimated at around $1.225 million which will be funded at just over 50% from grants and the other 50% to be divided three ways between Sugar Creek Golf Course, The Village of Villa Park and the Elmhurst Park District.
We are excited about this highly anticipated and most crucial project that will ensure long-range sustainability of Sugar Creek for our communities both upstream and downstream!  Also securing the long-range lively hood of the golf course!
The project is currently scheduled to be completed by April 30th, 2023.  Up until that time, the golf course will remain closed and unplayable as we anxiously await reopening  with a brand new look!