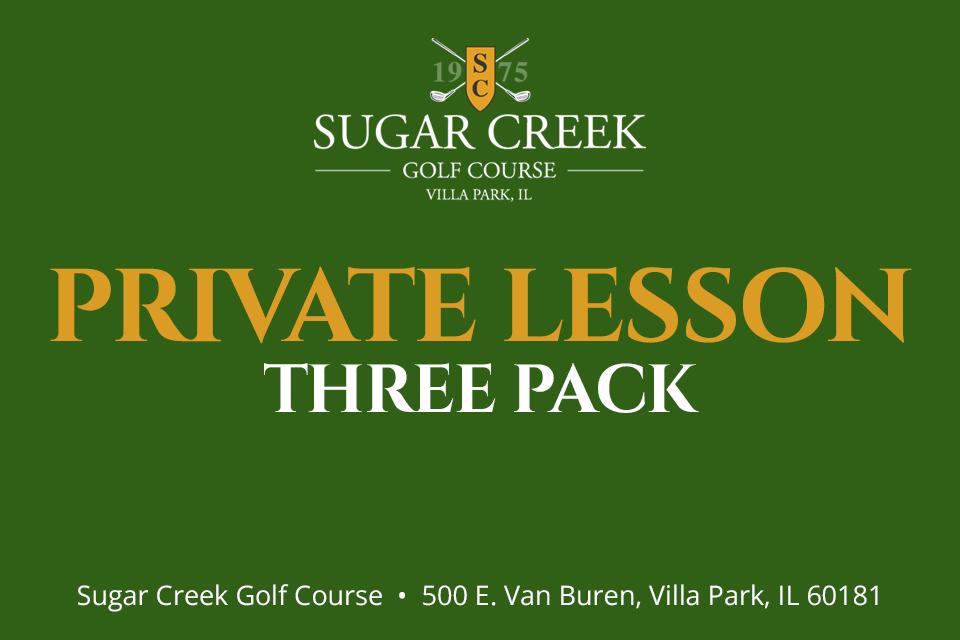 Sugar Creek Golf Instruction at the Sugar Creek Learning Center
The Sugar Creek Driving Range is ideal for learning the game of golf through professional golf instruction. Video swing analysis can be utilized with state-of–the-art digital equipment. All aspects of the swing are covered, from short game chipping and putting, to bunker play and full swing. The Sugar Creek Learning Center emphasizes learning to play better golf through analysis of course management, mental approach to the game, and equipment analysis - optimizing current equipment technology to your advantage. It's not always about fixing your swing, but more about using what you already have learned, to play better golf. For beginners, we suggest enrolling in one of our many classes that will introduce you to all phases of the golf swing!
Sugar Creek General Manager and Golf Professional Dave Anderson has over twenty years of experience in the golf business working with individuals, groups, juniors and golfers at all skill levels. Dave has developed many different types of creative programs for all golfers emphasizing the fundamentals of the golf swing and proper short game technique, while teaching good practice habits. Dave has used video analysis as well as on-course instruction to work with students to improve their golf games.
Cory Ferrell, Head Golf Professional at Sugar Creek Golf Course, is a class "A" PGA member since 2002, with over twenty years of teaching experience with golfers of all ages and skill levels. Cory uses V1 digital video golf analysis software for those players looking to take their game up another level.